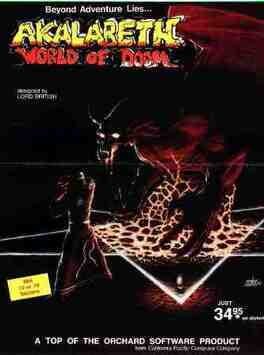 Akalabeth: World of Doom
1980
Genre: Role-playing (RPG)
Platforms: PC DOS
'Tis said that long ago peace and tranquility covered the lands. Food and drink flowed freely, man and beast lived in peace, gold and silver abounded – it was the Golden Age of Akalabeth. Mondain, second born of Wolfgang, a great king of old, wished to gain his brother's inheritance and so he used his great powers for evil, creating deep dungeons guarded by daemons and Balrogs. Now blood flowed freely in Akalabeth, and foul c...
Read More
Hmm... no websites found for this game. Care toadd one?
No lists available, why notcreate one?
Create new list
Need more ratings
Critic Score Unavailable
---
How would you rate this game?