Genre: Simulator
Platforms: Nintendo Switch
Escape to a deserted island and create your own paradise as you explore, create, and customize in Animal Crossing: New Horizons. Your island getaway has a wealth of natural resources that can be used to craft everything from tools to creature comforts. You can hunt down insects at the crack of dawn, decorate your paradise throughout the day, or enjoy sunset on the beach while fishing in the ocean. The time of day and season ma...
Read More
No lists available, why not create one?
Create new list
Based on 250
member ratings
Based on 15
critic ratings
---
How would you rate this game?

Rating breakdown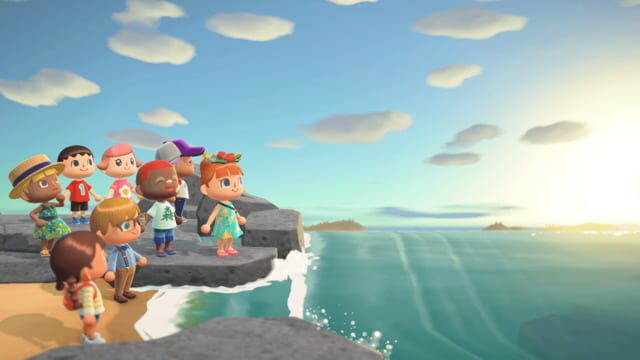 The promotional shot for New Horizons. Visit your friend's islands via the internet and play together!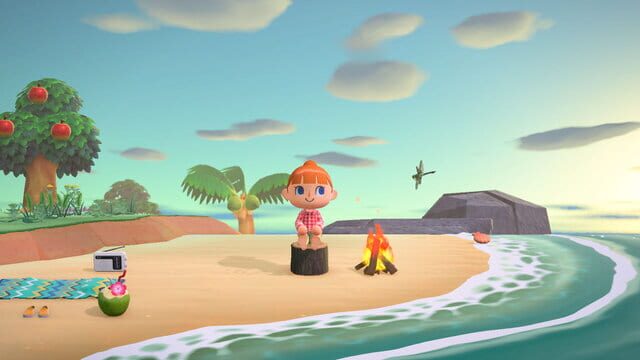 The ability to manuever the top-down camera at three different angles, along with the new feature of placing furniture objects outside leads to quaint pictures like this
Related Content
Join the community to review your favourite games Create your account
Average
It's a nice take on the franchise (better than Amiibo Festival, that's for sure). I just enjoyed the first 2 hours. Nothing stands out from the other entries besides the crafting mechanic.
Positive points
Everything is pretty good for the first couple hours.
Negative points
Like many Nintendo games lately, free updates and got boring fast
Good
animal crossing sure is pretty great huh
Alright
While I've never been a fan of Animal Crossing, New Horizons has changed that, this game is so soothing and enjoyable to a level I didn't except. I went into this game expecting a overhyped game but I was decently surprised. I do have issues with the way Nintendo handles the multiple accounts thing as well as the online and like a lot of switch games the game feels unresponsive at times. Overall this was a surprise and is weirdly the perfect comp...
Read More
---
Storyline
If the hustle and bustle of modern life's got you down, Tom Nook has a new business venture up his sleeve that he knows you'll adore: the Nook Inc. Deserted Island Getaway Package! Sure, you've crossed paths with colorful characters near and far. Had a grand time as one of the city folk. May've even turned over a new leaf and dedicated yourself to public service! But deep down, isn't there a part of you that longs for…freedom? Then perhaps a long walk on the beach of a deserted island, where a rich wealth of untouched nature awaits, is just what the doctor ordered!
Peaceful creativity and charm await as you roll up your sleeves and make your new life whatever you want it to be. Collect resources and craft everything from creature comforts to handy tools. Embrace your green thumb as you interact with flowers and trees in new ways. Set up a homestead where the rules of what goes indoors and out no longer apply. Make friends with new arrivals, enjoy the seasons, pole-vault across rivers as you explore, and more!