Similar
20 Games Like

Aquaventure

()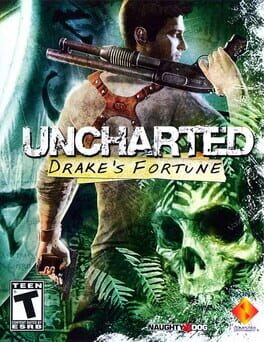 A 400-year-old clue in the coffin of Sir Francis Drake sets a modern-day fortune hunter on an exploration for the fabled treasure of El Dorado, leading to the discovery of a forgotten island in the middle of the Pacific Ocean.
The search turns deadly when Nathan Drake becomes stranded on the island and hunted by mercenaries. Outnumbered and outgunned, Drake and his companions must fight to survive as they begin to unravel the terrible secrets hidden on the Island.
Was this recommendation...?
Useful
ABZÛ is an exploration game where you are a lone diver in a lush ocean world. The diver descends deeper and deeper into the depths, where she will encounter majestic creatures, discover ancient secrets, and search for her true purpose. ABZÛ roughly translates to "The Ocean of Wisdom" from ancient Sumerian.
Was this recommendation...?
Useful Depth Hunter offers 25 exciting missions in which players will hunt different fish species and face the difficulties of breath-holding spearfishing, an ancient fishing method. Players will also have to fight predators, can find treasures and get the possibility to take underwater photos to capture the beauty of the simulated, detailed and lively underwater worlds they're exploring also in a free mode. The game supports motion controllers. Spearfishing and Underwater Hunting are ancient fishing and hunting methods, used to catch fish and shellfish by using a mechanical harpoon. Today, spearfishing is a sports activity in many countries around the world, especially in the UK, around the Mediterranean Sea and in South America. Spearfishers hunt while diving apnoea, holding their breath, so have to coordinate their energy carefully while monitoring their prey, especially in tactically challenging hunting situations.
Was this recommendation...?
Useful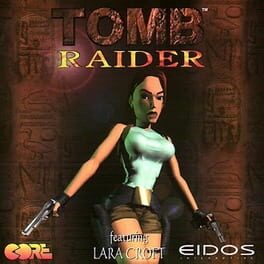 Adventurer Lara Croft has been hired to recover the pieces of an ancient artifact known as the Scion. With her fearless acrobatic style she runs, jumps, swims and climbs her way towards the truth of its origin and powers - leaving only a trail of empty tombs and gun-cartridges in her wake.
Was this recommendation...?
Useful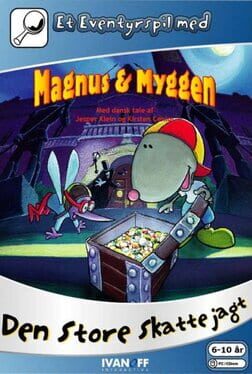 A Danish edutainment point-and-click adventure game set in a castle. The player directs Skipper and Skeeto, a mole and mosquito, as they try to find a treasure hidden in the castle. They have one hour to find the treasure or the castle will be demolished. As one hour is too little, the player can discover invisible "forgotten moments" by scanning the screen with a magnifying glass.
The game has small minigames centered around subjects such as the solar system, stars or the periodic table . Most of the game is about exploring the castle, collecting items and using them to get forward. At the end of the game there is a maze.
The game is second game of the francise, having very loose ties with the first game.
Was this recommendation...?
Useful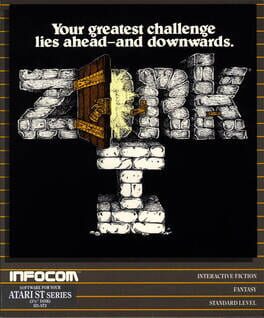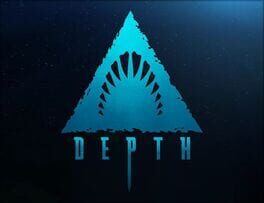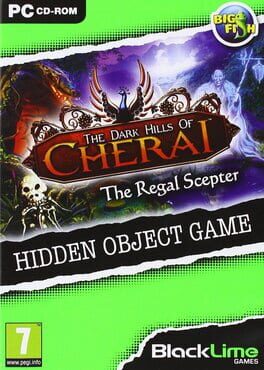 After hearing the story of a great adventurer named Wyatt, and the treasure hidden in his home, a young boy named Arjun decides to find it for himself. Little does he know, however, that an evil magician is waiting to kidnap him. Save your cousin from Digambar, and find the legendary treasure of Cherai!
Was this recommendation...?
Useful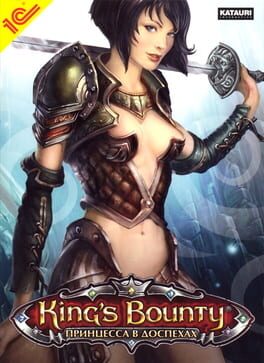 This new world of King's Bounty: Armored Princess is full of mysteries and dangers. The new character, the Princess, will encounter horrible creatures, huge monstrous bosses and a new race, the bloodthirsty Pangolins. As in the multi-award winning game on which this expansion is based, the player has many options to resist these new enemies. Various new skills and characteristics of Amelie as well as her chance to fly will help her overcome the hordes attacking the kingdom. The Princess is also accompanied by a tamed dragon, at the very beginning small and amusing, but its abilities develop steadily until it becomes an incredible ally. He will do his best to protect the Princess during the battles, starting with easy blows and treasure hunting and finishing with battle rage and volcano summoning.
Was this recommendation...?
Useful
King's Bounty: The Legend is a Real-time / Turn-based Strategy with RPG elements. In a fairy tale fantasy world of fearless knights, evil mages, wise kings and beautiful princesses the player controls a hero. Leading their character through the game world, exploring it, commanding armies in battle and accomplishing various quests can mean great reward or huge defeats.
Was this recommendation...?
Useful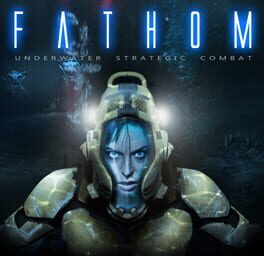 FATHOM is a fast paced action-strategy submarine combat game for the PC, where you'll need quick reflexes, clever piloting skills, and tactical leadership to survive. Bringing a unique mixture of First-Person-Shooter (FPS) and Real-Time-Strategy (RTS) genres, FATHOM is a multi-player focused game that offers a variety of modes that support competitive (1v1 and team) play, as well as cooperative play.
Take control of a Deep Submergence Vehicle (DSV) and prepare for battle. Use beacons to call down structures from the sea surface and layout your base of operations to begin your campaign. Construct warships and command your fleet into the heart of your enemy's base! Set up blockades of deployable turrets and mines to defend strategic locations from your enemies. Call to the sea surface for depth charge bombardments from above or bring huge capital ships to bear in an all-out epic war beneath the waves!
Was this recommendation...?
Useful