Time until
ATV Offroad Fury Pro

release!
Game is already released
ATV Offroad Fury Pro
Learn more
Description
The fury returns with another ATV racing game, featuring new bike and buggy vehicles, over 60 tracks and online play for four players. ATV Offroad Fury Pro for PSP also features significantly improved visuals, PSP-to-PS2 implementation (including shared levels and cross-communication online), new game modes, and much more.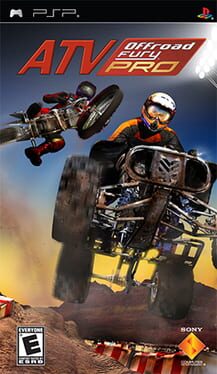 October 26, 2006