Battlefleet Gothic: Armada Press kit
Description
Battlefleet Gothic: Armada is the RTS videogame adaptation of Games Workshop's classic tabletop game, pitting the Chaos, Imperium, Eldar, and Orks against each other in visceral space-battles.

Additionally an extensive multiplayer mode with persistent fleets where up to 4 players can battle simultaneously, Battlefleet Gothic: Armada also features a big story campaign, taking place during the 12th Black Crusade and putting players in the middle of the Gothic War that raged between the Imperium and Abaddon the Despoiler. Players will be at the centre of every fight, commanding fleets of gigantic ships as the Chaos unleash a sequential chain of surprise attacks on Imperium worlds at the start of 20 years of warring in the sector.
---
Videos
---
Images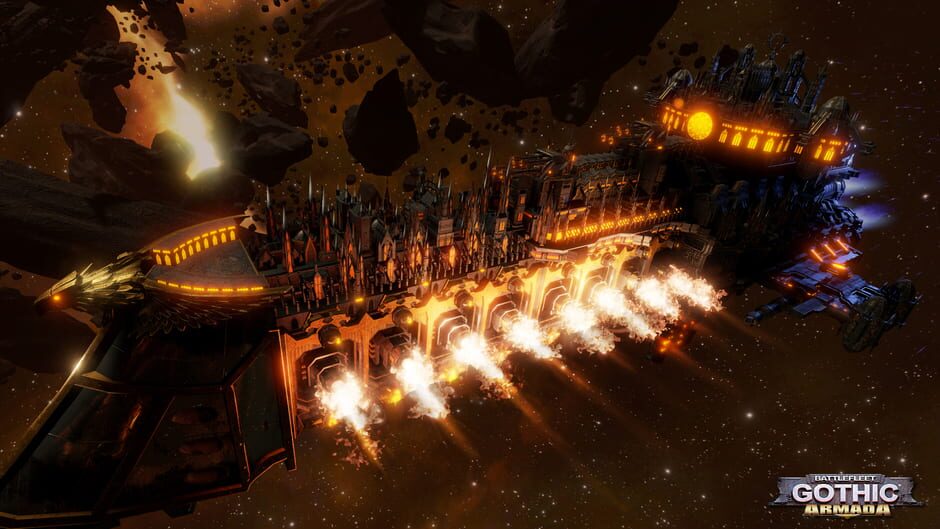 ---
There are far more images available for Battlefleet Gothic: Armada, but these are the ones we felt would be most useful to you. If you have specific requests, please do contact the developer!
---
---
Inspired by
presskit()
by Rami Ismail
(
Vlambeer
)