BattleRise: Kingdom of Champions Press kit
Description
BattleRise is a fast-paced mix of strategy and RPG-style combat. It is a game about collecting adventurous champions, who team up against their invading arch-rivals in epic turn-based battles, rooted in a deep fantasy world.

The game is expected to flesh out the popularity of mobile collectible RPGs by delivering values like never seen before:

- Grand scale adventure featuring endless hours of action-packed experience
- In-game events greatly depend on player's actions
- Compelling characters, true to the classic fantasy
- Limitless team-building with powerful items and enchantments
- Progression system boosting long-term engagement
- Reward acquisition fully gratifying the time and effort put in by players
- Customizable player account with designated avatars, badges, as well as the choice of various skins for the in-game characters

"We're putting our focus into making a fun new experience. A game that's easy to play, but has a lot of depth at the same time. The story behind is very important to us". -Michal Stasiak, SoDigital CEO

In BattleRise, the players must go in a head-to-head battles in order to climb their ladder ranks, but also cooperate in reoccuring raids and events. Constant experiments, training, as well as choosing from a variety of weapons and enhancements are essential to build a dominant team.

Closed beta is coming in Q4 2018, while soft launch is set to be released in Q1 2019.
BattleRise: Kingdom of Champions will be available for free on Android and iOS.
---
Videos
---
Images
---
Artwork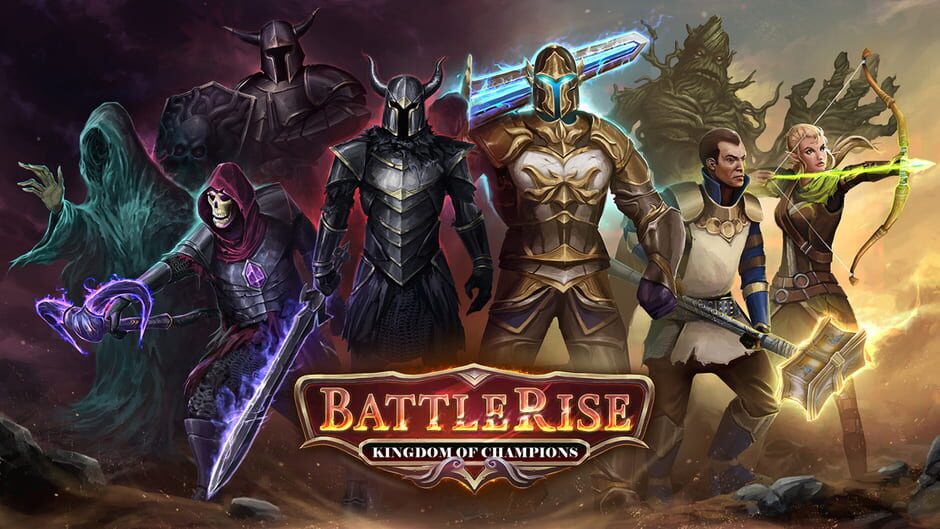 There are far more images available for BattleRise: Kingdom of Champions, but these are the ones we felt would be most useful to you. If you have specific requests, please do contact the developer!
---
---
Inspired by
presskit()
by Rami Ismail
(
Vlambeer
)