BattleRise: Kingdom of Champions Press kit
Description
In BattleRise: Kingdom of Champions, players start with a modest group of courageous Champions, which they build into a grand collection featuring god-like Seraphim, sylvan Verdant Offspring, and hollow Death Lords among a host of other formidable factions. In turn-based battles, players team up their characters to face the enemy hordes in an effort to turn the tide of an everlasting conflict. Vanquishing opponents to seize rich rewards requires skilful strategizing both on and off the battlefield. BattleRise: Kingdom of Champions prompts players to experiment with viable champion line-ups and boost their powers with legendary weapons, ancient artefacts, and hefty helpings of magic.

A key pillar of BattleRise: Kingdom of Champions is the loot drop system, which rewards all battle efforts, even those that fail. Players reap rewards whenever a fallen foe drops items: shards, power-ups, and other goodies that can be used to boost the Champions. This makes BattleRise: Kingdom of Champions suitable both for collectible RPG lovers as well as fans of classic Hack 'n' Slash.

Inspired by the classic fantasy themes, the story has gripping single and multiplayer modes, and on the endless journey, multiple quests are waiting to be pursued. The game gives a new twist to successful trends often used in the genre. BattleRise: Kingdom of Champions offers hours of excitement and satisfaction plus believable characters and a compelling story.



GAME MODES:

Campaign:
Determine the fate of war-torn realms by playing grand-scale adventures set in a vast fantasy world.

Dungeon Run:
Delve into deep, deadly dungeons to face invading legions of unparalleled monstrosities and seize the waiting rewards!

Arena:
Assemble a powerful team of Champions to compete against fellow players. Master the tactics to climb the tiers and reach the lofty heights of the Pantheon above them all!
---
Videos
---
Images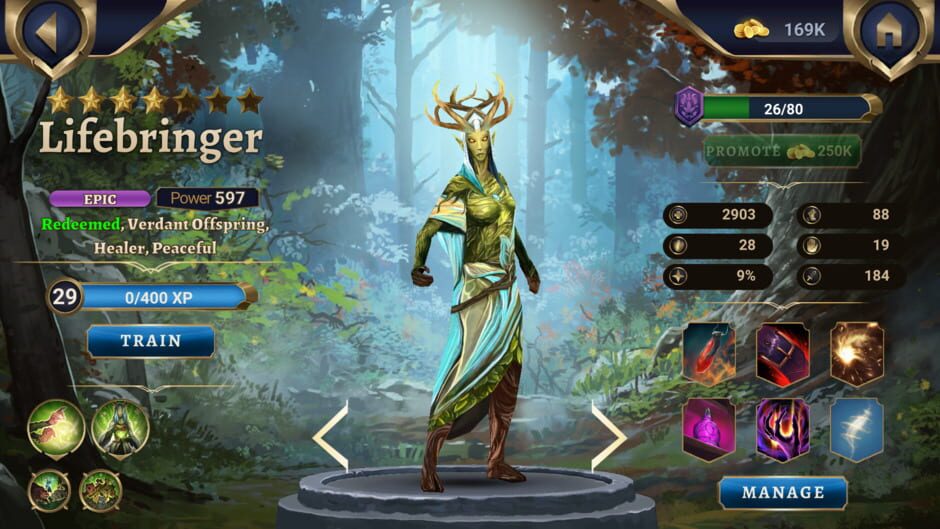 ---
Artwork
There are far more images available for BattleRise: Kingdom of Champions, but these are the ones we felt would be most useful to you. If you have specific requests, please do contact the developer!
---
---
Inspired by
presskit()
by Rami Ismail
(
Vlambeer
)