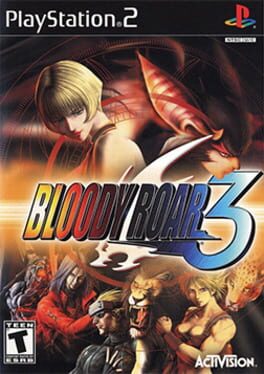 Genre: Fighting
Platforms: PlayStation 2, Arcade, Nintendo GameCube, Xbox
Bloody Roar 3 pits 12 outlandish combatants against each other in one of the most ambitious 3D fighting games to grace the PlayStation 2. Returning from Hudson's widely acclaimed PS1 titles are Stun, Long and Jenny, each of who brings a unique fighting skill to the arena. During each bout, players build an energy bar based on the number of successful kicks and punches they land on their opponent. As the bar fills, players can ...
Read More
Hmm... no websites found for this game. Care toadd one?
No lists available, why notcreate one?
Create new list
Need more ratings
Critic Score Unavailable
---
How would you rate this game?