Time until
Bomberman Land Touch! 2

release!
Game is already released
Bomberman Land Touch! 2
Learn more
Description
BOMBERMAN LAND Touch! 2 is the follow up sequel to IGN's Best Online Multiplayer 2006 Game of the Year on the Nintendo DS. Embark on a fun-filled, theme park adventure as you discover a huge land to explore, a gigantic multiplayer pack, and a host of addicting mini-games that can be played by yourself or with up to 4 people.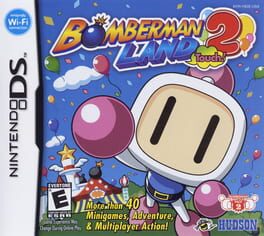 February 29, 2008