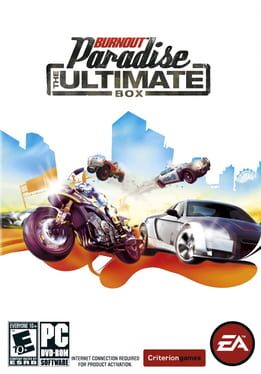 Burnout Paradise: The Ultimate Box
3rd Feb, 2009
Genre: Racing
Platforms: PC (Microsoft Windows)
Burnout Paradise The Ultimate Box brings together the best console racing game of 2008, Burnout Paradise, with a host of great new content including motorbikes and exciting new online modes and challenges. PC owners can look forward to spectacular visuals, incredible high speed racing, outrageous bone jarring crashes and a lifetime's worth of fun and challenging online modes for up to 8 players to enjoy. Players can also kee...
Read More
Hmm... no websites found for this game. Care to add one?
No lists available, why not create one?
Create new list
Based on 6
member ratings
Based on 3
critic ratings
---
How would you rate this game?