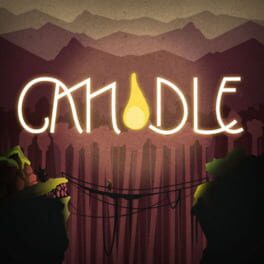 Genre: Platform, Indie, Adventure, Puzzle
Platforms: Mac, Linux, PC (Microsoft Windows)
Candle is an adventure with challenging puzzles. Play as Teku, a young man on a dangerous journey to rescue his tribe's shaman from the evil Wakcha-Clan. But the way is littered with sinister traps and difficult obstacles. To master these challenges you need to have keen eyes and a good sense for your environment, or your next step may be your last. But Teku has a special gift: his left hand is a candle. Let it be a bright b...
Read More
Hmm... no websites found for this game. Care to add one?
No lists available, why not create one?
Create new list
Need more ratings
Critic Score Unavailable
---
How would you rate this game?