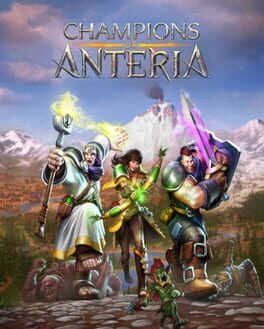 Genre: Role-playing (RPG), Real Time Strategy (RTS)
Platforms: PC (Microsoft Windows)
Welcome to Anteria, a magical kingdom that'd be rather delightful if it wasn't enslaved by a bloodthirsty horde of enemy factions that have more evil tricks than you can imagine. This epic real-time strategy extravaganza invites you to unleash the powers of five Champions to defeat the enemy, reclaim the kingdom, and make it back home in time for dinner.
Hmm... no websites found for this game. Care to add one?
No lists available, why not create one?
Create new list
Need more ratings
Based on 4
critic ratings
---
How would you rate this game?