Similar
20 Games Like

Choy-Lee-Fut: Kung-Fu Warrior

(

TBA

)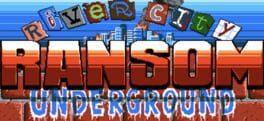 An officially licensed, North American follow-up to one of the most beloved RPG beat'em ups of all time.

You will be able to play up to 4 players, with local co-op as well as online peer-to-peer co-op (no game server).
Was this recommendation...?
Useful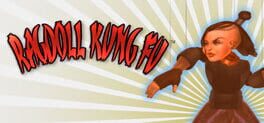 It's a fighting computer game where you have string dolls fighting each other 1 Vs 1. You control your fighter by mouse. All moves are done by dragging your fighter body part (hand, leg or even head)
Like all fighting games this one has single and multiplayer modes
Was this recommendation...?
Useful
Kung Fu Heroes (Chinese Hero) is an arcade action game developed by Nihon Game (now Culture Brain) and published by Taiyo System in October 1984. Chinese Hero is the first game in the Super Chinese series by Culture Brain. It was ported to the Nintendo Entertainment System as Kung Fu Heroes in Japan by the company Nihon Game in 1986 and was released in North America in 1989.
Kung-Fu Heroes features an overhead view and up to two players may play simultaneously. It is a direct port of the earlier arcade game Chinese Hero developed by Nihon Game at the time the company was involved in the coin-up industry.
Kung-Fu Heroes is an NES port of Chinese Hero, and unlike other titles in the series, it does not incorporate any role-playing video game elements in the gameplay.
Was this recommendation...?
Useful
You're attacked in your house! But they didn't know that your were a Ninja, attack them with your almighty kick!
Was this recommendation...?
Useful