Time until
Cocoto Fishing Master

release!
Game is already released
Cocoto Fishing Master
Learn more
Description
Cocoto Fishing Master is a 2005 fishing video game developed by Neko Entertainment for the PlayStation 2 and the Wii, where it was released as a WiiWare game.
Part of the Cocoto series, the game sees players controlling a little demon named Cocoto who must find five enchanted fish in order to stop the world being engulfed by lava from a magic kettle.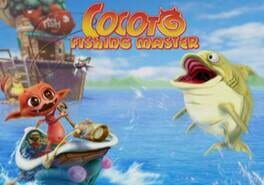 December 04, 2007