Time until
Crash Drive 3D

release!
Game is already released
Crash Drive 3D
Learn more
Description
Go your own way in this free-roaming racer with surreal physics!
Speed across a gigantic map covered with ramps, hoops and bizarre terrain. Jump, stunt and score as many points as possible to grab glory and unlock new vehicles such as busses, muscle cars, and monster trucks. With 4 events, including checkpoint racing and coin collecting, 45 vehicles to unlock, and tons of fast fun, Crash Drive 3D will drive you mad!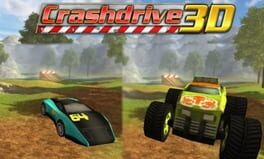 November 29, 2008