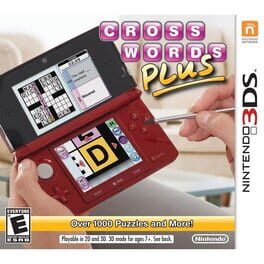 Need more ratings
Critic Score Unavailable
---
How would you rate this game?
Join the community to review your favourite games Create your account
Alright
This is the best crossword puzzle video game. The amount of crossword puzzles offered is almost endless. There are so many puzzles it's overwhelming. I haven't even finished all the puzzles in the EASY section. And there is still MEDIUM and HARD. As far as the questions go, it gets a bit repetitive. The same questions show up in different puzzles. And some questions are questionable. Stuff like, "Vivian has two of these." and the answer (SPOILER ...
Read More
---