Dexter's Laboratory: Mandark's Lab? Press kit
Description
Cartoon Network's boy genius Dexter is trying to save his laboratory from his archival Mandark in Dexter's Laboratory: Mandark's Lab? Mandark has infiltrated Dexter's lab and reprogrammed his computer, so players must help Dexter win it back by completing this adventure game covering four areas comprised of Dexter's house and his laboratory.

In each area there are two mini-games and four hidden blueprint pieces to one of Dexter's inventions that give him an advantage in each of the mini-games. Both Dee Dee's Dance Off, which has players pressing buttons in time to music, and Cootie Call where Dexter exterminates flying cootie bugs, take place in Dee Dee's bedroom. What's Buggin' Dexter, a foot race between Dexter and a bug that could potentially infect his computer, takes place in his computer's circuit board, and Dexter's Dodgeball takes place in the school yard with Dexter targeting school bullies with playground balls.
---
Images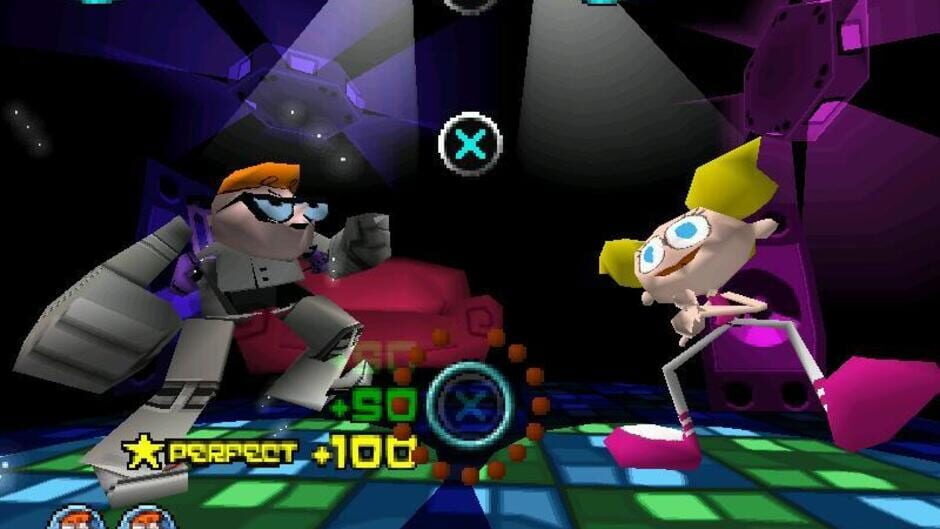 ---
There are far more images available for Dexter's Laboratory: Mandark's Lab?, but these are the ones we felt would be most useful to you. If you have specific requests, please do contact the developer!
---
---
Inspired by
presskit()
by Rami Ismail
(
Vlambeer
)