Time until
Digimon Battle Spirit

release!
Game is already released
Digimon Battle Spirit
Learn more
Description
Battle your way through seven spectacular stages in this Digimon race against the clock! Fun for the entire family, Digimon BattleSpirit provides classic fighting fun for 1 or 2 players, as you compete as one of your favorite Digimon characters in an exciting, exhilarating, digivolving battle!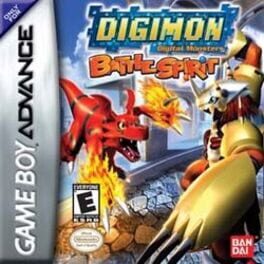 October 05, 2001