Disco Elysium Press kit
Description
Disco Elysium is a ground-breaking blend of hardboiled cop show and isometric RPG. Solve a massive, open ended case in a unique urban fantasy setting. Kick in doors, interrogate suspects, or just get lost exploring the gorgeously rendered city of Revachol. What kind of cop you are — is up to you.

You play a disgraced lieutenant detective in Revachol West, a shore town where corruption's out of control, murders go unsolved, and the kids just wanna dance. Kick in doors, interrogate suspects, or get lost exploring a gorgeously rendered city and unraveling its mysteries. All the while, tensions rise around you as Revachol threatens to explode.

Disco Elysium's completely original skill system makes your innermost feelings, doubts, and memories an integral part of every conversation. Level up your rational faculties, sharpen your wits, or give in to your basest instincts. What kind of cop you are is up to you.
---
Videos
---
Images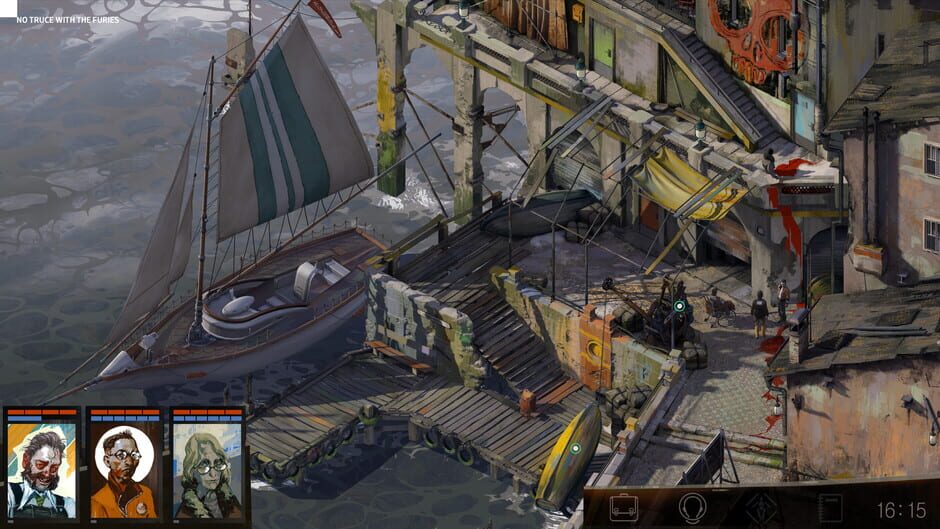 ---
Artwork
There are far more images available for Disco Elysium, but these are the ones we felt would be most useful to you. If you have specific requests, please do contact the developer!
---
---
Inspired by
presskit()
by Rami Ismail
(
Vlambeer
)