Disney's Lilo & Stitch: Trouble in ParadiseEdit
Jun 14, 2002

(

...

)
Blitz Games
Genre: Platform
Platforms: PlayStation, PC (Microsoft Windows)
Based off of the Disney movie, Lilo & Stitch: Trouble in Paradise released June 14, 2002 for PlayStation and Windows. The action-adventure game has players take control of the two titular characters at separate times, each with their own unique styles of gameplay, as they fight alien enemies on their home island of Kauai.
No lists available, why not create one?
Create new list
Need more ratings
Based on 1
critic ratings
---
How would you rate this game?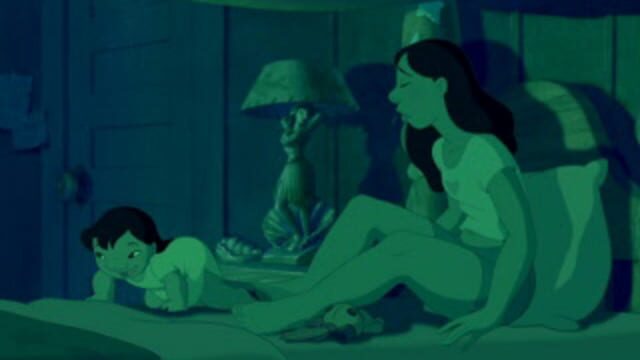 The game features clips from the 2002 Disney animated film it's based on. This frame is from the scene where Lilo and Nani notice the green glow of Experiment 626's (Stitch's) red stolen police cruiser spacecraft crash-landing.