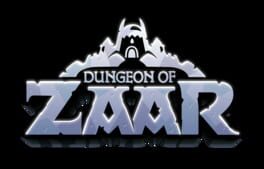 Dungeon of Zaar
2017-Q3
Kurb
ALPHA
Genre: Indie, Turn-based strategy (TBS)
Platforms: Mac, Linux, PC (Microsoft Windows), Nintendo Switch
Dungeon of Zaar is a turn-based strategy game taking place in an ancient and magical castle where Explorers fight for treasures! For PC/MAC/Linux at launch. Dungeon of Zaar is inspired by classic tactical games such as Final Fantasy Tactics, Advance Wars and by great strategy games such as Warhammer, Pokémon and Magic the Gathering. Nevertheless, the game is different from your standard tactical-RPG, we want it to be focused ...
Read More
No lists available, why notcreate one?
Create new list
Not yet released
Critic Score Unavailable
---
Storyline
On the edge of a magical world, awaits the Dungeon of Zaar, home of the great, eponymous Archmage. Over a century has passed since his last appearance, and now all eyes are on the Dungeon, eager to claim a share of the spoils within.
You are an Explorer, leading a team of mercenaries (Knights, sorcerers, and monsters of all kinds) to plunder whatever treasures are hidden in the depths of the Dungeon. But beware! You are not the only one who has had the same idea…