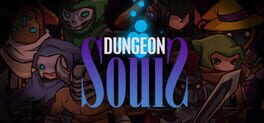 Genre: Role-playing (RPG), Indie, Adventure
Platforms: PC (Microsoft Windows)
Dungeon Souls is an action-adventure roguelike dungeon crawler which draws heavy inspiration from Nuclear Throne, Risk of Rain, and Overture. Explore vast procedurally generated dungeons, collect loot, and slay hordes of challenging enemies!
No lists available, why not create one?
Create new list
Based on 8
member ratings
Based on 1
critic ratings
---
How would you rate this game?