Elf Press kit
Factsheet
Release Date:

Platforms:
Amiga
Social

Description
Help Your Elf To A Weird, Wild Fantasy

The strangest things happen in fairy tales - but nothing so strange as the experiences you will encounter in your travels as Cornelius the Elf. Your true love, Elisa, has been abducted by Necrilous the Not Very Nice, and imprisoned in his dark and formidable castle. To reach her, you must traverse enchanted woods, underground mines, jungle swamps, and snow-capped peaks, where bizarre, villainous creatures and devious puzzles will test your mettle every step of the way!

Fortunately, your magic ring can cast many spells, increasing in power as you tread deeper into the mystical lands of goons, goblins, and demons. You can even control some of the background game features, helping you get to where you think you should be. Numerous secret areas lie deep within the forest, where vital clues can aid your quest, but beware ... you own ghost may materialize to haunt you!
---
Images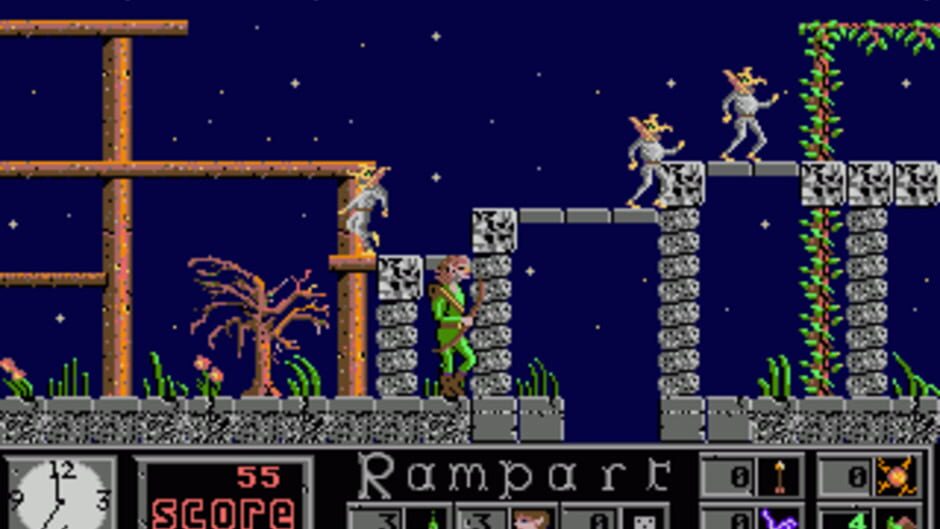 ---
There are far more images available for Elf, but these are the ones we felt would be most useful to you. If you have specific requests, please do contact the developer!
---
---
Inspired by
presskit()
by Rami Ismail
(
Vlambeer
)