F.E.A.R. Press kit
Description
You are an elite soldier trained to deal with unusual situations others can't even imagine. Called in to confront a murderous force with paranormal abilities, you must contain a crisis spiraling quickly out of control. Discover the true meaning of F.E.A.R. in this unique fusion of stylized combat and supernatural suspense.

An unidentified paramilitary force infiltrates a multi-billion dollar aerospace compound, taking hostages but issuing no demands. The government responds by sending in Special Forces, but loses contact after an unidentified signal interrupts radio communications. As part of a classified strike team created to deal with threats no one else can handle, your mission is simple: Eliminate the intruders at any cost.
---
Videos
---
Images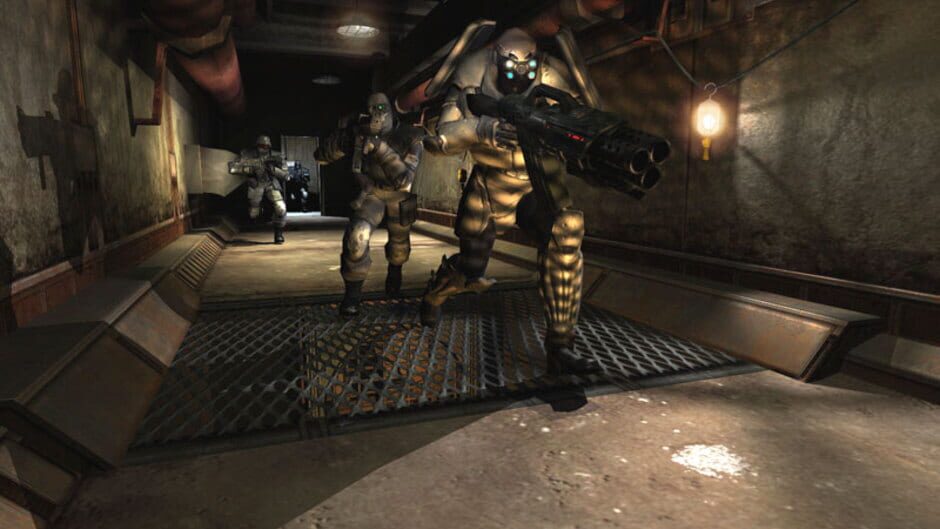 ---
There are far more images available for F.E.A.R., but these are the ones we felt would be most useful to you. If you have specific requests, please do contact the developer!
---
---
Inspired by
presskit()
by Rami Ismail
(
Vlambeer
)