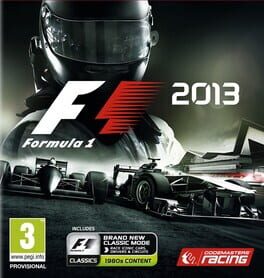 Genre: Racing, Sport, Simulator
Platforms: Mac, PlayStation 3, Xbox 360, PC (Microsoft Windows)
The game features all eleven teams and twenty-two drivers competing in the 2013 season, as well as the nineteen circuits and Grands Prix. A "Classic Edition" of the game features additional drivers, cars and circuits from the 1980s and 1990s, including the Williams FW07B, FW12, FW14B, FW18, Ferrari F399, F1/87/88C, Lotus 98T, and 100T. Additional circuits include Estoril, Imola, Brands Hatch and Jerez.
Hmm... no websites found for this game. Care to add one?
No lists available, why not create one?
Create new list
Based on 13
member ratings
Based on 11
critic ratings
---
How would you rate this game?