Similar
20 Games Like

Fallen London

()

Available now: https://itunes.apple.com/us/app/xezi-story-mode/id1145390940?ls=1&mt=8
XEZI: Story Mode is an interactive fiction spin-off of our previous game, XEZI: A Silk Road Adventure. It features the remastered version of the main game's story, with new characters, more branches, and brand new endings.
After a mysterious plague hits your village and destroys your life, you set out on the Silk Road to follow the clues and find the cause of the plague.
On the way you meet various eccentric characters, and form a band.
FEATURES
- Shape your character, choose your past and future
- Make long reaching, though moral choices and face serious consequences
- You can save the world or ruin everything irreversibly
- A branching story with five unique endings
- A story filled with dark humor (if you look for it)
- Meet unreliable characters with personal agendas
- Immersive, historically accurate 9th Century Silk Road based on extensive research.
Was this recommendation...?
Useful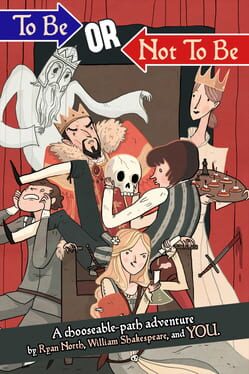 Guide Hamlet, Ophelia and Hamlet Sr. to hundreds of hilarious deaths in Ryan North's chooseable-path edition of Shakespeare's Hamlet!
Was this recommendation...?
Useful

Sign In again.
Remember a time before Facebook and Skype? When Windows XP was the next big thing and AIM was king. Relive that era with Emily is Away, an interactive story. Create a screenname and browse buddy infos in this chat-bot meets adventure game. Explore your relationship with Emily, a fellow high school student, in a branching narrative where you choose the outcome. And most importantly, change your text color to lime green so people know you're the coolest kid in school.
Was this recommendation...?
Useful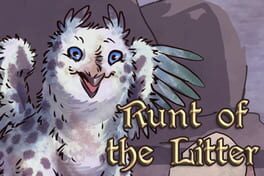 Steal and raise a baby war gryphon! Will you fight dragons together to save the empire, or defy the empire and lead your people to freedom?

Runt of the Litter is a 150,000 word interactive fantasy novel by Kelly Sandoval, where your choices control the story. It's entirely text-based—without graphics or sound effects—and fueled by the vast, unstoppable power of your imagination.
Was this recommendation...?
Useful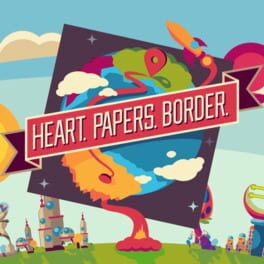 Heart. Papers. Border. is an optimistic strategy game about travelling, freedom and changing the world!

You are a freelance adventurer who wants to experience everything planet Heart has to offer, regardless of the inherited privileges determined by the country of your birth.

Concept
You travel to learn, and as you pay a closer attention to what each country has to offer, you gather wisdom that you channel in a blog that grows in popularity. Eventually you come to grasp the power of your influence: where you pass, things change faster to the better, and locals that you have met increasingly demand openness from their governments. You have always been an optimist and dreamed of a completely border free world, but as you travel, you realise your influence into actually living to see your dream come true - that of living in a world without borders!

Visuals
Heart. Papers. Border. is inspired by NASA's Visions of the Future posters, The Jetsons' cartoon series and current real life events. We chose vibrant colours and a retro futuristic style to gently remind you that Heart, just like Earth, is moving towards openness, kindness and love, even though the movement might sometimes seem too slow to notice. But you can always make a difference!

Gameplay
Heart. Papers. Border. is as easy or as challenging as you want it to be. Through very simple control mechanics and up front information, you can strategize an optimal life that allows you to see the last border disappear in the course of your long and safe life. With multiple win conditions, challenging puzzles and morally difficult quests, Heart. Papers. Border. simply asks you how do you choose to live this virtual life

So how will you play?
- Create your Multipass and choose your Citizenship (Easy, Med, High, Random); this determines your starting conditions
- Take a look at your native country, look at the Top Bar to see your situation and starting conditions
- Click on touristic objectives to visit them, click on countries to apply for Visas and then visit them
- Gather hashtags from visiting objectives and write blog posts in your SpacePad
- Gain followers, become influential, and notice how planet Heart responds to your actions

A few Development Details
This is a Pre Alpha game, and we have many features in the pipeline which are Work in Progress now. If you wish to keep track of our progress, we shared our live game design wiki so check our presence on the web. Please keep in mind:
- We aim to launch the first version of Heart. Papers. Border. somewhere this summer
- This is an evolving game, we aim to progressively update it until we or our community is out of ideas (which we hope is for years to come)
- We practice Open Game Design and welcome any feedback
Was this recommendation...?
Useful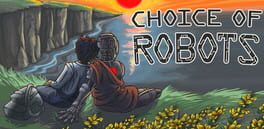 The robots you design will change the world! Will you show them the true meaning of love, or conquer Alaska with your robot army?
Choice of Robots is an epic 300,000-word interactive sci-fi novel by Kevin Gold, where your choices control the story. It's entirely text-based—without graphics or sound effects—and fueled by the vast, unstoppable power of your imagination.
Play out thirty years of your life as a brilliant robot maker, from graduate school near the present day to a future in which your robots have changed everything. Depending on your choices, your robots may be independent or obedient, clumsy or graceful, empathic or cold…and you yourself may live to an old age happily married or alone with only robots to comfort you.
Play as male or female, gay or straight, with nine characters to romance, four alternate climax chapters, and over seventy achievements to unlock.
Was this recommendation...?
Useful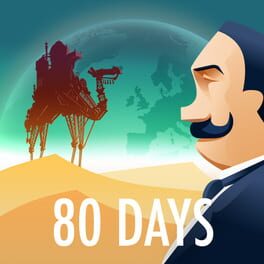 The year is 1872. Welcome to the future. Phileas Fogg has wagered he can circumnavigate the globe. Hundreds of journeys, thousands of routes. Travel by steamer, express train, airship, hover-car, hydrofoil, gyrocopter, camel, horse-back, hot-air balloon... Can you make it in 80 Days?
From inkle studios, writer Meg Jayanth, and independent publishers Profile Books comes a new globe-trotting interactive adventure created using the same inklewriter technology as Sorcery.
Was this recommendation...?
Useful