Similar
20 Games Like

Gambler Jiko Chūshinha: Katayama Masayuki no Mahjong Dōjō

()
Pokémon Trading Card Game Online (also referred to as Pokémon TCG Online or TCGO) is a downloadable game and the first Pokémon game of the MMOTCG (massively-multiplayer online trading card game) genre. It is based on the Pokémon Trading Card Game or TCG aspect of the Pokémon franchise and follows the same rules. The game was originally released as a browser-based game in March 2011 before being relaunched as a downloadable game in 2012 for the PC and Mac, iPad in 2014, and Android tablets in 2016. It officially emerged from open beta testing in February 2015 but continues to be refined and improved upon on a continual basis. The game is free to download and is accessible to both beginners and experienced players. It is also intended to be used by both adults and children. Players do not need to purchase physical Theme decks or Booster packs from a store in order to play. Players are provided with everything they need, and there are multiple means of earning new cards and other rewards as the game is played.
Was this recommendation...?
Useful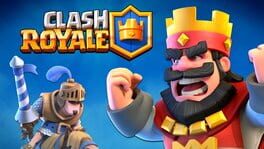 Enter the Arena! From the creators of Clash of Clans comes a real-time multiplayer game starring the Royales, your favorite Clash characters and much, much more.
Collect and upgrade dozens of cards featuring the Clash of Clans troops, spells and defenses you know and love, as well as the Royales: Princes, Knights, Baby Dragons and more. Knock the enemy King and Princesses from their towers to defeat your opponents and win Trophies, Crowns and glory in the Arena. Form a Clan to share cards and build your very own battle community.
Lead the Clash Royale Family to victory!
FEATURES
*Earn chests to unlock rewards, collect powerful new cards and upgrade existing ones
*Destroy opponent's towers and win Crowns to earn epic Crown chests
*Build and upgrade your card collection with the Clash Royale Family along with dozens of your favorite Clash troops, spells and defenses
*Construct your ultimate Battle Deck to defeat your opponents
*Progress through multiple Arenas all the way to the top
*Form a Clan to share cards and build your very own battle community
*Challenge your Clanmates and friends to a private duel
*Learn different battle tactics by watching the best duels on TV Royale
Was this recommendation...?
Useful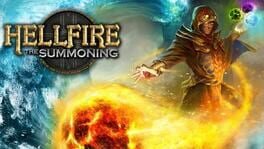 Play a wonderful RPG game on your Android with HellFire: The Summoning.

HellFire: The Summoning is a free game app for the Android which lets you try to close the gate of hell that has been opened between our realms and theirs. And out from these rift came forth all manner of destructive beasts from hell that is now wreaking havoc upon the lands. You must try to close the gate before it's too late.

To be successful, you must harness the power of the elements such as the Fire, Water, Earth and Death so that you can summon the Dragons, mighty beasts, and other mythic creatures to aid you in battle to stop the forces of evil.

The game features a massive world to explore, summon hundreds of beasts and creatures to fight for you, hours of fun gameplay, and simple controls and gameplay.
Was this recommendation...?
Useful The official adaptation of the famous board game Mysterium! Mysterium is a cooperative deduction game set in the 1920s in which a ghost guides a group of psychics to uncover a murderer, as well as the weapon and location of the murder, using only visual clues.
Was this recommendation...?
Useful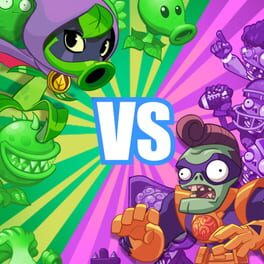 From the makers of Plants vs. Zombies 2 and Plants vs. Zombies Garden Warfare 2 comes the next epic battle between doom and bloom – Plants vs. Zombies Heroes.
Was this recommendation...?
Useful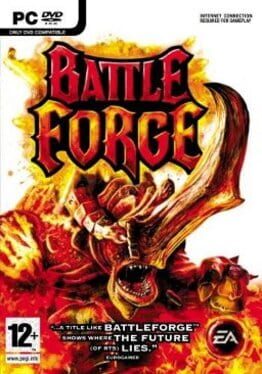 BattleForge is a discontinued video game that was developed by EA Phenomic and published by Electronic Arts. It was released on Windows in March 2009. A demo was released in the same month. BattleForge is an online card-based real-time strategy (RTS) game. The game's servers were shut down on October 31, 2013 at midnight UTC.
Was this recommendation...?
Useful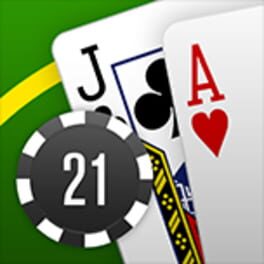 THE ULTIMATE BLACKJACK SIMULATION! Unlimited chips (no chip to buy in the game)

• TRAINING MODE: improve your strategy by choosing your casino rules, initial bankroll and bet limits.
• CHALLENGE MODE: try to win 10,000 chips starting with only 50!

THE DEALER UNDERSTANDS YOUR GESTURES
Use simple and intuitive gestures to play quickly: tap to hit, double-tap to double down, swipe to stand and spread your fingers to split the cards.
You can play up to three hands in parallel.

SHARP GRAPHICS, IMMERSIVE SOUNDS
BlackJack Challenge features clear retina graphics with simple but efficient animations and sounds so you can dive quickly into the game.

CUSTOMIZABLE RULES
As the game rules may change from one place to another, BlackJack Challenge lets you choose among several game settings so you can easily match the rules of your favorite casino tables. These game features are fully customizable:
• H17 / S17 for the dealer hand
• Hole Card / No Hole Card (european game)
• Double down on 9-10-11 only
• Double After Split allowed / forbidden
• Surrender allowed / forbidden
• Maximum resplits (from 0 to 3)
• Initial bankroll (from 50 to 10,000)
• Minimum - maximum bet (from 2 to 5,000)
• Board color (green, blue, red or purple)

PRO FEATURES
• Number of decks (from 1 to 10) for Training mode
• Deck penetration (from CSM to 80%) for Training mode
• Counting strategy (7 options)
• Statistics dashboard
• Basic strategy tables

BlackJack Challenge automatically uses your local currency for figures.
Was this recommendation...?
Useful Join tens of millions of Magic: The Gathering fans playing the world's best strategy card game with Magic Duels! With an ever-growing library of collectible cards, multiple game modes, and robust deck-building tools, Magic Duels provides an epic Magic experience for new and veteran players alike.
Was this recommendation...?
Useful