Time until
iCarly: Groovie Foodie!

release!
Game is already released
iCarly: Groovie Foodie!
Learn more
Description
iCarly: Groovy Foodie! is a riveting action puzzle game, based on the wildly popular Nickelodeon television series, iCarly, available exclusively for the Nintendo DS™. In iCarly: Groovy Foodie!, Carly and Sam get into mischief at a local hot dog stand and could face time in juvie, unless they complete community service by feeding the citizens of Seattle! Play as the duo and help them out of trouble by serving wacky dishes to crazy customers in a fast-paced, action puzzle game that dishes out all the random hilarity from the show!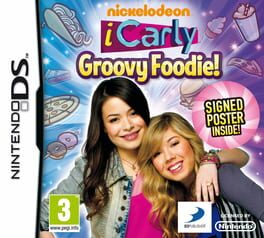 June 12, 2012