Time until
Ironclads: American Civil War

release!
Game is already released
Ironclads: American Civil War
Learn more
Description
Battle of the civil war ironclads. Take part in battles from USS Monitor vs CSS Virginia before battles between armored squadrons of steamships and other vessels. The flow of time is organized into rounds. Within the limits of each round, the player and the computer opponent take turns executing all actions possible within five minutes of real time combat for each of their ships. At the moment when the selected active ship is carrying out an action, all other game units are motionless. Time for decision-making is not limited.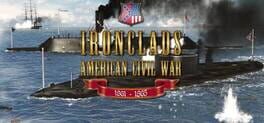 October 09, 2008