Time until
Joe Blade

release!
Game is already released
Joe Blade
Learn more
Description
Tough guy Joe Blade must rescue six respected leaders from the madcap Crax Bloodfinger, who has kidnapped them in different areas of his base. Along the way he will find six bombs which must be activated, leaving him with only 20 minutes to rescue everyone.

Joe Blade is viewed side-on and uses flick-screen progression. The bombs are deactivated by arranging letters into alphabetical order, but the bulk of the gameplay involves shooting and maze navigation. The screens are linked in various ways, and contain a number of keys which must be used correctly.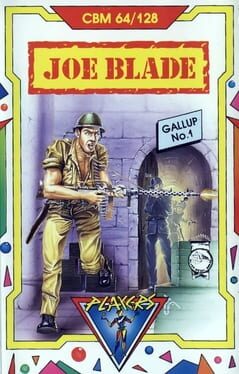 December 31, 1986