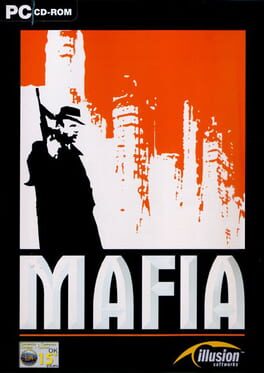 Platforms: PlayStation 2, Xbox, PC (Microsoft Windows)
Mafia is a third-person shooter video game and the first instalment in the Mafia game series. The game allows the player to take on the role of a mafioso who has to accomplish various missions in order to advance in the game. The game is noted for having comprehensive damage physics on nearly all vehicles, even going so far as to making use of real-time deformation, compared to vehicles in other games that used pre-made damage...
Read More
Hmm... no websites found for this game. Care to add one?
No lists available, why not create one?
Create new list
Based on 226
member ratings
Based on 4
critic ratings
---
How would you rate this game?
Join the community to review your favourite games Create your account
Good
Mafia is a game which is similar to the groundbreaking GTA III but very much different in how it uses its approach to the world you're set in. Mafia is set in a era that is unexpected to the gaming world, the old-time feel the era of the 1930's. The game starts from the early 1930's near to the 40's, though the game shows an astounding amount of change, in its detail of the world and how the culture shifts from one to another. This is one of the ...
Read More
---
Storyline
Mafia is set in the 1930s, between the fall of 1930 through to the end of 1938, during the later part of Prohibition, which ended in 1933. The game is set in the fictional American city of Lost Heaven (loosely based on New York City, Philadelphia and Chicago of the same time period).
The player takes the role of taxi driver Thomas "Tommy" Angelo, who, while trying to make a living on the streets of Lost Heaven as a taxi cab driver, unexpectedly and unwillingly becomes involved in organized crime as a driver and enforcer for the Salieri crime family, led by Don Ennio Salieri.