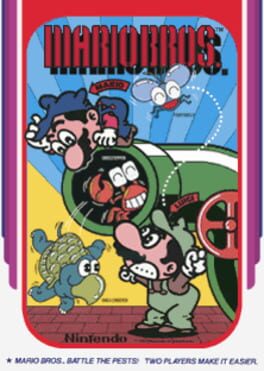 Platforms: Atari 5200, Atari 2600, Nintendo Entertainment System (NES), Atari 7800, Wii, Arcade, Commodore C64/128, ZX Spectrum, Atari 8-bit, Game Boy Advance, Nintendo 3DS, Wii U, Amstrad CPC
This game is missing a summary, feel free to add one.
Hmm... no websites found for this game. Care to add one?
No lists available, why not create one?
Create new list
Based on 16
member ratings
Critic Score Unavailable
---
How would you rate this game?