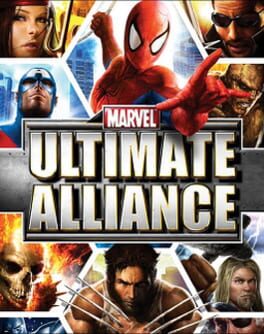 Genre: Role-playing (RPG)
Platforms: PlayStation 2, Wii, PlayStation 3, PlayStation Portable, Xbox, Game Boy Advance, Xbox 360, PlayStation 4, Xbox One, PC (Microsoft Windows)
Marvel: Ultimate Alliance is an action role playing game set within the fictional Marvel Universe. It features many of the superheroes, supervillains, and supporting characters that appear in publications by Marvel Comics.
Hmm... no websites found for this game. Care to add one?
No lists available, why not create one?
Create new list
Based on 21
member ratings
Based on 8
critic ratings
---
How would you rate this game?