Time until
Mega Man Battle & Chase

release!
Game is already released
Mega Man Battle & Chase
Learn more
Description
It's robot mayhem at the Battle & Chase tournament! Dr. Wily is trying to take over the tournament with his army of Robot Masters, and now Mega Man has to enter to try and save the races! Choose your racer and head out on the tracks, and if you win, you'll get to steal parts off your opponent's cars, and eventually, you'll race against the mad Dr. Wily himself!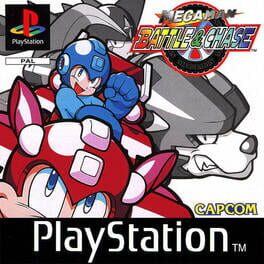 March 20, 1997