Metal Slug X Press kit
Description
An upgraded version of Metal Slug 2 (Metal Slug 2: Super Vehicle-001/I), titled Metal Slug X, was released in March 1999 for the Neo Geo MVS. It fixed slowdown problems from the original game, and increased the difficulty. Metal Slug X also introduced some new elements to the game system.

Metal Slug X was ported to the Neo Geo AES in May 1999 and the PlayStation in January 2001.[10] The PlayStation version was released in North America and PAL regions by Agetec and features the same "Combat School" mode featured in the Neo Geo CD versions of the first two games.

The game solved 80% of all the bugs, glitches and slowdown that Metal Slug 2 had, and even changed the daytime of most of the levels. Bosses were also placed into more suitable positions and even more enemies were added to the final mission making it even more difficult than before.
---
Videos
---
Images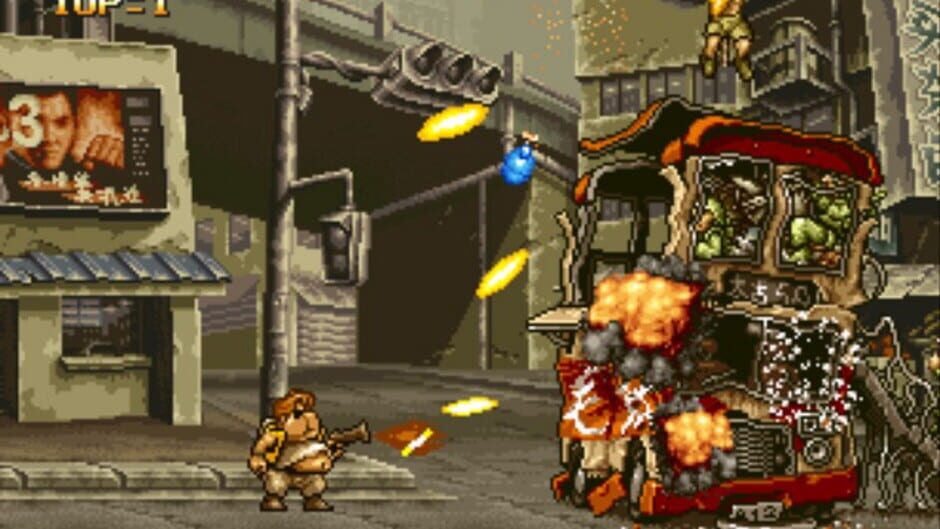 ---
There are far more images available for Metal Slug X, but these are the ones we felt would be most useful to you. If you have specific requests, please do contact the developer!
---
---
Inspired by
presskit()
by Rami Ismail
(
Vlambeer
)