Time until
Mind Dead

release!
Game is already released
Mind Dead
Learn more
Description
Play as Max Cooper, an SSF agent whose journey to a deserted oil producing community with a group of scientists has led to an outbreak of infection back at their research facility.
Fight hard for survival as you battle the hordes of fierce infectees in this action survival game.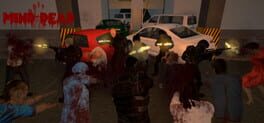 August 16, 2016