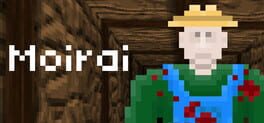 Platforms: Mac, Linux, PC (Microsoft Windows)
The townsfolk tell you that a woman named Julia has gone missing. You venture out into the cave just beyond the village looking for her. You're given a knife to protect yourself. What you find there may surprise you.
Hmm... no websites found for this game. Care to add one?
No lists available, why not create one?
Create new list
Need more ratings
Critic Score Unavailable
---
How would you rate this game?