Mordheim: Warband Skirmish Press kit
Description
Legendary Game's adaptation of Games Workshop's classic table top game: Mordheim, set in the Warhammer world. Control a small warband picking through the ruins of the City of Mordheim clashing with other scavenging warbands and collecting Wyrdstone - valuable shards from the comet that destroyed the city.

Multi player turn-based strategy right at your fingertips you'll have the freedom to play how YOU want to play. Hide in the shadows and wait for the right moment to strike, get a vantage point and pick your targets off with ranged weapons, or bring the fight straight to your opponent in an up close and personal confrontation, the choice, is yours!

From release three mercenary factions are available: Reiklanders, Middenheimers and Marienburgers each with different traits and play styles. Each represents one of the factions pitted against each other in a brutal civil war over who should sit in the throne as Emperor. Can you harvest more Wyrdstone from Mordheim than your rivals to fuel your master's war effort?
---
Videos
---
Images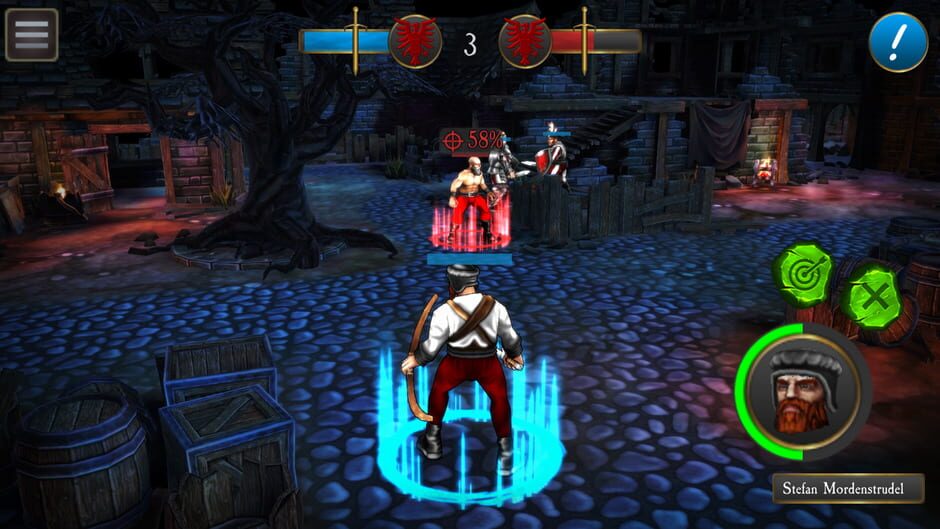 ---
There are far more images available for Mordheim: Warband Skirmish, but these are the ones we felt would be most useful to you. If you have specific requests, please do contact the developer!
---
---
Inspired by
presskit()
by Rami Ismail
(
Vlambeer
)