Time until
N3II: Ninety-Nine Nights

release!
Game is already released
N3II: Ninety-Nine Nights
Learn more
Description
Ninety-nine Nights II (N3II) is a high-energy "Hack and Slash" action-adventure game for Xbox 360 featuring epic battles against massive armies in a unique fantasy realm. This highly-anticipated sequel is the latest follow-up to the internationally-acclaimed Xbox 360 title, Ninety-nine Nights (N3), and features improvements over the original game including multiplayer modes via Xbox LIVE, including co-op options, leaderboards, a smoother frame rate and a new added emphasis on puzzle play.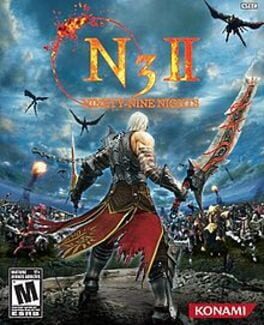 June 29, 2010