Time until
Nano Assault Neo

release!
Game is already released
Nano Assault Neo
Learn more
Description
Stop the deadly Nanostray virus from spreading in the nano cosmos. Traverse a breathtaking microscopic world. You are one against millions.
Nano Assault NEO is an all-new unique twin-stick style shoot 'em up game for Wii U.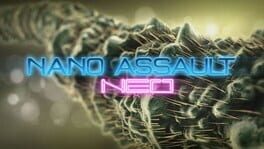 November 18, 2012