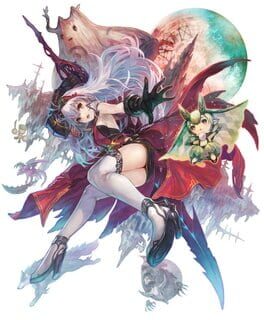 Nights of Azure
1st Oct, 2015
Gust
Genre: Role-playing (RPG), Hack and slash/Beat 'em up
Platforms: PlayStation 3, PlayStation Vita, PlayStation 4
The game is set on the imaginary island-kingdom of Ruswal, where nights are plagued by Azure-blooded demons. Although it is dangerous for humans to leave their homes after dark, the brave knights known as the Curia are trained to fend off the ever growing threat. Among them is Arnice, a warrior of great skill and the protagonist of Nights of Azure. While she's skilled with a blade, her talents aren't just a product of her tr...
Read More
Hmm... no websites found for this game. Care to add one?
No lists available, why not create one?
Create new list
Need more ratings
Based on 8
critic ratings
---
How would you rate this game?