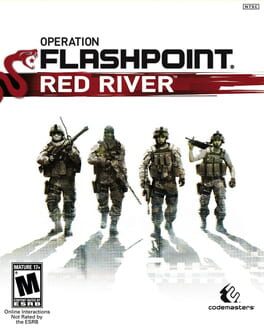 Platforms: PlayStation 3, Xbox 360, PC (Microsoft Windows)
Stand together with the US Marines in Operation Flashpoint: Red River, the ultimate tactical infantry shooter. You'll play as one of four distinct and complimentary classes in a Marine Fireteam – Grenadier, Scout, Rifleman and Automatic Rifleman - as you embark on an epic campaign. Take on huge sandbox battlefields in the new setting of Tajikistan, a geopolitical hotspot bordered by Afghanistan and China. Face the unpredictab...
Read More
Hmm... no websites found for this game. Care to add one?
No lists available, why not create one?
Create new list
Need more ratings
Based on 6
critic ratings
---
How would you rate this game?