Pac-Attack Press kit
Description
Based on Namco's Japanese-only arcade puzzler Cosmo Gang the Puzzle, Pac-Attack is similar to many block-dropping puzzle games from the time, such as Puyo Puyo.

The objective of the game is to place ghosts and then, after three pieces (which can include one or two blocks as well), make Pac-Man eat as many ghosts as possible to try and clear up the game area. Pac-Man's directions are chosen at random between left or right, but as he goes moving on the game area (after you place him, of course), if he bumps against a block or a "wall" on the game area, he will change his direction. As with many block-dropping puzzlers, if a line of blocks and/or ghosts reaches the top, the game ends. However, by filling up a meter on the left of the game area, a fairy may appear that can clear approximately 6 or 7 lines with ghosts, but it only clears the ghosts, although the blocks that were on top of them will drop.

The game also includes a Puzzle mode. It features 100 levels, in which you have to eat all ghosts with no more than 4 Pac-Men at least (the number reduces in certain levels), and, unlike the other modes, you can change Pac-Man's direction with the press of a button.
---
Images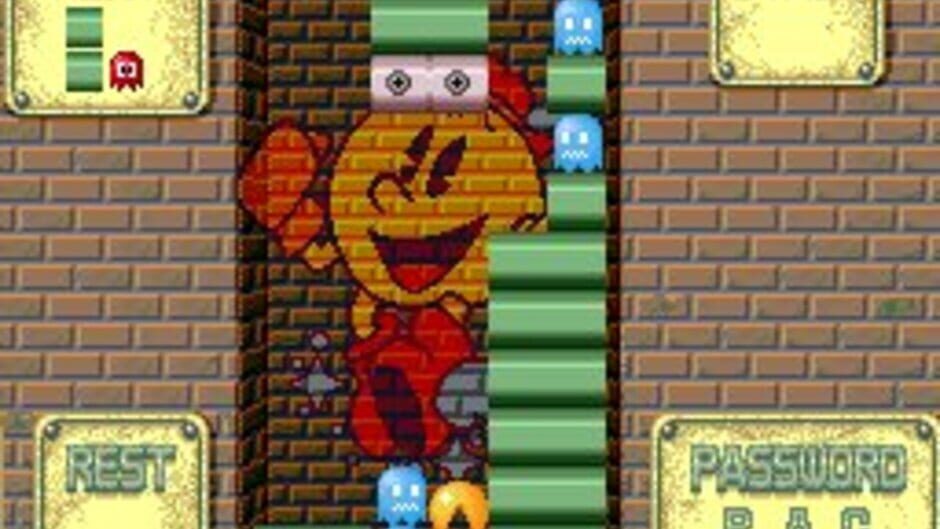 ---
There are far more images available for Pac-Attack, but these are the ones we felt would be most useful to you. If you have specific requests, please do contact the developer!
---
---
Inspired by
presskit()
by Rami Ismail
(
Vlambeer
)