Time until
Perfect World

release!
Game is already released
Perfect World
Learn more
Description
Discover your place in the struggle for power amidst a realm of stunningly beautiful, fantastical environments. Fly freely to access new heights, set out on new adventures, and obtain more power to spread your name throughout the land.
Take to the skies now and discover the secrets of Perfect World!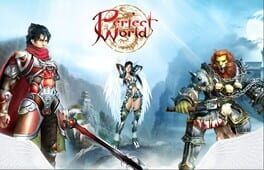 July 01, 2005