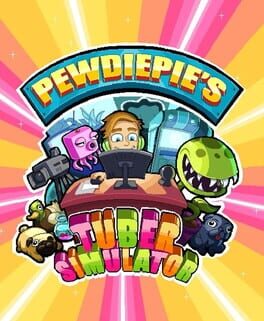 PewDiePie's Tuber Simulator
29th Sep, 2016
Outerminds
Genre: Simulator
Follow in the footsteps of one of the biggest internet stars, PewDiePie, by creating your very own pocket Tuber in PewDiePie's Tuber Simulator! Will you become the biggest, baddest Tuber ever in no time and kick PewDiePie out of his own throne?
No lists available, why notcreate one?
Create new list
Based on 32
member ratings
Critic Score Unavailable
---
How would you rate this game?
Join the community to review your favourite games Create your account
Good
THIS GAME IS AWSOME, its like the best i ever seen in my life
Great
I like it, Alot, How do i get it for PC Tho? I need 16 characters so lemme just fill this up
Alright
After the Pewdiebot disaster I didn't expect anything more from this game after all we've all played YouTuber Simulator on our PCs. But boy did this game prove me wrong. It has a rich and fun content which can keep you playing for hours. It's pretty good for a mobile game though after a while it might get old because repetition kicks in.
---