Time until
Quadrilateral Cowboy

release!
Game is already released
Quadrilateral Cowboy
Learn more
Description
Quadrilateral Cowboy is a single-player adventure in a cyberpunk world. Tread lightly through security systems with your hacking deck and grey-market equipment. With top-of-the-line hardware like this, it means just one thing: you answer only to the highest bidder.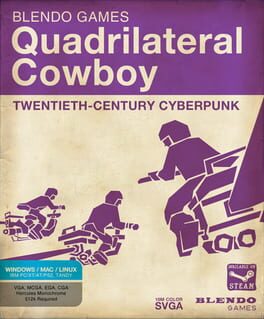 July 25, 2016