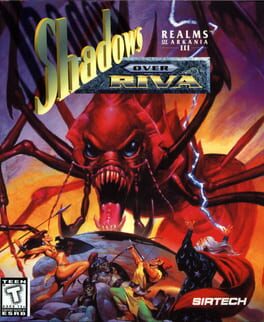 Genre: Role-playing (RPG)
Platforms: Mac, PC DOS, Linux, PC (Microsoft Windows)
Something sinister lurks in the seaside town of Riva. An evil force has subverted the city's leaders, and evil things lurk in the town's sewers. Explore the huge city, dungeons and even underwater regions in stunningly detailed 3D. Adjustable difficulty levels make the game as simple or as detailed as you like.
Hmm... no websites found for this game. Care toadd one?
No lists available, why notcreate one?
Create new list
Need more ratings
Critic Score Unavailable
---
How would you rate this game?