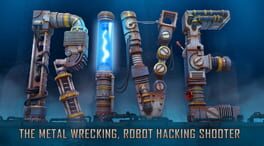 No lists available, why not create one?
Create new list
Need more ratings
Based on 8
critic ratings
---
How would you rate this game?
Storyline
"When space scavenger Roughshot gets trapped on a mysterious starship, he has to form a surprising alliance. Don't care about the story? Just shoot the messenger. Literally."