Time until
Rollers of the Realm

release!
Game is already released
Rollers of the Realm
Learn more
Description
Rollers of the Realm combines the frantic physics of classic arcade pinball with the character-driven adventure of fantasy role-playing games. Bounce, spin, and battle through scenes of an epic storyline with a band of medieval misfits tasked with reclaiming the world from dark and ancient magic. Winner of a "Best in Play" Award at GDC Play 2014, IndieCade finalist in 2013.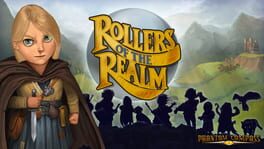 November 18, 2014