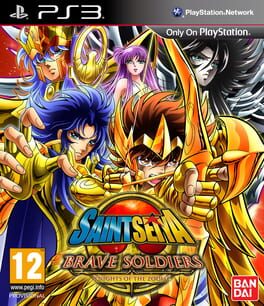 Genre: Fighting
Platforms: PlayStation 3
Unleash your cosmos power in Saint Seiya: Brave Soldiers, a fighting game that feature an all-star cast of characters from one of the most beloved and well received Japanese anime franchises! Be the bravest of all Saint Soldiers by fighting against your fiercest enemies. Battle your way through authentic Saint Seiya world: revisit Hades, Poseidon & The Sanctuary Arcs.
Hmm... no websites found for this game. Care toadd one?
No lists available, why notcreate one?
Create new list
Need more ratings
Based on 4
critic ratings
---
How would you rate this game?