Time until
Sentry Knight Tactics

release!
Game is already released
Sentry Knight Tactics
Learn more
Description
In this bright and colourful real-time strategic RPG adventure, a land under siege by a transdimensional evil calls upon you and your team of soon-to-be legendary heroes. Together with the surly Marksman, wise Priestess, and the others who will join along the way, lead the valiant Knight throughout a host of dazzling and dangerous realms as you slaughter enemy hordes, complete quests, discover powerful new gear, and, ultimately, save the world.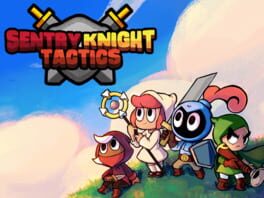 October 03, 2016